Global Entrepreneurship Speaker Series (GESS)
Interested in becoming a Global Entrepreneur? Come learn from entrepreneurs from all over the world!
The Global Entrepreneurship Speaker Series (GESS) is offered  during the fall and spring semesters. These seminars afford students the opportunity to earn a Professional Development Certificate from the School of Business while learning from international entrepreneurial leaders. It is a great resume builder and gives you a chance to learn what inspires, motivates, challenges and ultimately helps entrepreneurs succeed in the global economy.
The speaker series is hosted by Global Business Programs and sponsored by:
Global Business Ambassadores
GE Global Learning Center
Werth Center for Innovation and Entrepreneurship
OPIM Innovate Lab
International Business Association
This certificate is available to all graduate and undergraduate UConn students. Students may earn a certificate every fall and spring semester. It is achieved by attending at least 3 out of 4+ GESS lectures offered. Please allow 2-3 weeks for Global Business Programs to send you your certificate of completion over email.
Wednesday, April 13th, 2022, 5-6pm, School of Business 218, Storrs and Webex
Sam Nanayakkara, Serial Entrepreneur
Sam Nanayakkara is a Global Business Operations and Digital Technology serial entrepreneur transforming organizations to compete in the new digital era. Before engaging in startup investments, he served as part of the UTC Supply Chain eBusiness Leadership, transforming that organization to the new digital age. Prior to that, he served as the Head of IT at Numotion, a venture capital-backed medical device manufacturer, and at AeroMed LTD, one of the largest privately-held providers of disposable dental and medical supplies nationwide. Before age 30, he successfully started six companies related to the financial and real estate industries.
Sam is passionate about helping startups and entrepreneurs succeed. Sam has a bachelor's in Computer Engineering from the New Jersey Institute of Technology and an MBA from the University of Connecticut. He resides in West Hartford, CT, with his three children.
Register here or use the QR Code.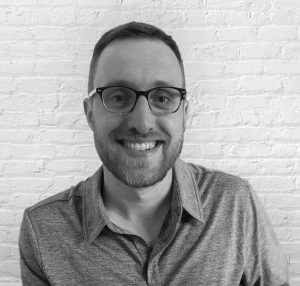 Wednesday, March 30, 2022, 5-6pm, School of Business 218, Storrs
Andrew Kappel, GoToMarket Strategy Consultant, UConn '13
Andrew is a GoToMarket Strategy Consultant at Skaled Consulting, a leading, global consulting firm focused on driving scalable growth for b2b clients. With Skaled Andrew has worked on projects designing & optimizing Sales Technologies and Processes supporting GoToMarket efforts for venture-backed SaaS clients headquartered in the US as well as Australia, Argentina, India, and New Zealand. The startups - operate across many different industries including data analytics & AI ($1.1B in funding), healthcare ($19.1M in funding), insur-tech ($100M+ in funding), anti-money laundering and compliance ($30.1M in funding), & visual collaboration software ($200M+ in funding).
Prior to Skaled, Andrew got his first experience in tech sales at Protegrity a data security software company hq'd in Stamford, CT. Starting as a Business Development Rep in 2016, Andrew then worked as a Sales Account Executive before being asked to relocate to London, UK in 2019, for an international assignment, to build a global sales development team.
Before tech, Andrew worked in the sports industry - first at Major League Baseball and then at Reed Exhibitions. Jobs that he helped to get via his on campus job in the UConn Athletic Marketing department.
After living in London, England and Salt Lake City, Utah the past three years - Andrew recently moved back to Connecticut - living just down the street from UConn in Norwich, CT. Small world!
Register here or use the QR Code.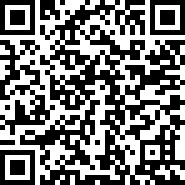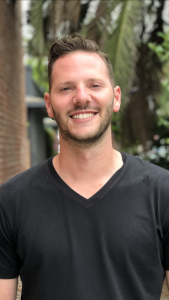 Wednesday, October 13, 2021, 5-6pm, School of Business 106, Storrs
Garrett Rothstein, Co-founder and CEO of Queue, UConn '11
Garrett Rothstein (UConn '11) is the co-founder and CEO of Queue, a new venture-backed mobile app startup dedicated to helping consumers keep track of what they want to watch and discover their next binge by connecting them with friends. Prior to Queue, Garrett worked at Snapchat on the advertising team and helped launch four of their European business offices. Afterward, Garrett worked at Bird, the shared electric scooter company, and started their University expansion team. There he worked with cities, school administrators, and the student groups to launch Bird on college campuses across the country. Most recently Garret was at Quibi, partnering with major advertisers to market their products on the streaming platform. Garrett currently lives in Los Angeles, California but will always support his Huskies!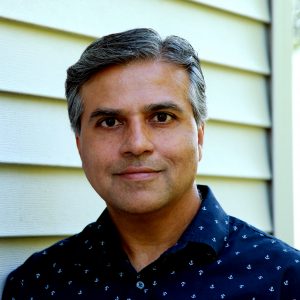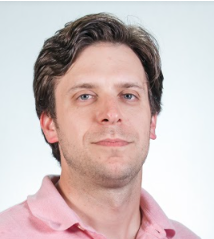 Friday, November 12th, 2021, 12-1pm, School of Business 106, Storrs
Students can join this presentation remotely through Webex. The Webex link to join is available in Nexus upon registration.
Vivek Nigam, Founder and CEO at BeRemote LLC
Vivek has had a 30+ year career in technology and strategy roles dating back to his early days as a software engineer, leading to him founding a startup in the Washington DC area where he was the CTO and ultimately sold that company to AOL in 2000 for a positive exit. Since then, Vivek made a career as an Architect and Technology Leader at several Hartford-based insurance companies and most recently is the Founder and CEO of a startup called BeRemote LLC (https://www.beremote.com/). Vivek's focus at BeRemote has taken on multiple facets but in large part has been the focus on developing the two products and bringing them to market. Vivek has a double bachelors in Computer Science and Computer Engineering from the University of Hartford and an MBA from the University of Connecticut. He lives in Cheshire, CT with his wife and two adult children, one of whom is an undergraduate student in the NEAG School of Education at UConn.
Kevin Gardiner COO at BeRemote LLC
Kevin Gardiner has nearly 2 decades of experience working with companies to improve their operational efficiencies, while also improving both the employee and the customer experience. He has worked in various Management and Leadership roles at early-stage start-ups, multi- million dollar startups, and multi-billion dollar companies like GSI Commerce (acquired by eBay) and Macy's.
Kevin is the COO of BeRemote (https://www.beremote.com/), with a focus on driving Sales and the Client Experience. He received a BSBA in Finance from Bryant University and an MBA from The University of Connecticut. Kevin has been a Student Mentor and Judge for UCONN's Innovation Quest Program since 2018, and is currently Co-Teaching an Entrepreneurship class for UCONN's eMBA Program. He lives in Wilton, CT with his wife and two young children.
Not able to join live? Watch Vivek Nigam and Kevin Gardiner's recorded presentation below and complete this quiz to earn credit.