Global Entrepreneurship Speaker Series (GESS)
Interested in becoming a Global Entrepreneur? Come learn from entrepreneurs from all over the world!
The Global Entrepreneurship Speaker Series (GESS) is offered  during the fall and spring semesters. These seminars afford students the opportunity to earn a Professional Development Certificate from the School of Business while learning from international entrepreneurial leaders. It is a great resume builder and gives you a chance to learn what inspires, motivates, challenges and ultimately helps entrepreneurs succeed in the global economy. The fall 2020 GESS series is still available. Please see the information for each seminar below.
The speaker series is hosted by Global Business Programs and sponsored by:
Connecticut Center for Entrepreneurship and Innovation
GE Global Learning Center
Werth Center for Innovation and Entrepreneurship
OPIM Innovate Lab
International Business Association
This certificate is available to all graduate and undergraduate UConn students. Students may earn a certificate every fall and spring semester. It is achieved by attending at least 3 out of 4+ GESS lectures offered. Please allow 2-3 weeks for Global Business Programs to send you your certificate of completion over email.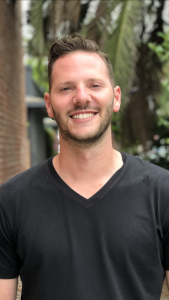 Wednesday, October 13, 2021, 5-6pm, School of Business 106, Storrs
Garrett Rothstein, Co-founder and CEO of Queue, UConn '11
Garrett Rothstein (UConn '11) is the co-founder and CEO of Queue, a new venture-backed mobile app startup dedicated to helping consumers keep track of what they want to watch and discover their next binge by connecting them with friends. Prior to Queue, Garrett worked at Snapchat on the advertising team and helped launch four of their European business offices. Afterward, Garrett worked at Bird, the shared electric scooter company, and started their University expansion team. There he worked with cities, school administrators, and the student groups to launch Bird on college campuses across the country. Most recently Garret was at Quibi, partnering with major advertisers to market their products on the streaming platform. Garrett currently lives in Los Angeles, California but will always support his Huskies!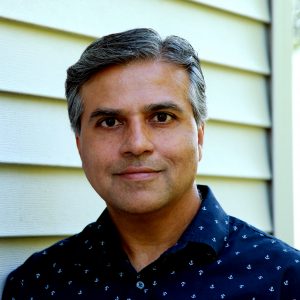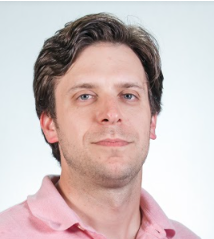 Friday, November 12th, 2021, 12-1pm, School of Business 106, Storrs
Students can join this presentation remotely through Webex. The Webex link to join is available in Nexus upon registration.
Vivek Nigam, Founder and CEO at BeRemote LLC
Vivek has had a 30+ year career in technology and strategy roles dating back to his early days as a software engineer, leading to him founding a startup in the Washington DC area where he was the CTO and ultimately sold that company to AOL in 2000 for a positive exit. Since then, Vivek made a career as an Architect and Technology Leader at several Hartford-based insurance companies and most recently is the Founder and CEO of a startup called BeRemote LLC (https://www.beremote.com/). Vivek's focus at BeRemote has taken on multiple facets but in large part has been the focus on developing the two products and bringing them to market. Vivek has a double bachelors in Computer Science and Computer Engineering from the University of Hartford and an MBA from the University of Connecticut. He lives in Cheshire, CT with his wife and two adult children, one of whom is an undergraduate student in the NEAG School of Education at UConn.
Kevin Gardiner COO at BeRemote LLC
Kevin Gardiner has nearly 2 decades of experience working with companies to improve their operational efficiencies, while also improving both the employee and the customer experience. He has worked in various Management and Leadership roles at early-stage start-ups, multi- million dollar startups, and multi-billion dollar companies like GSI Commerce (acquired by eBay) and Macy's.
Kevin is the COO of BeRemote (https://www.beremote.com/), with a focus on driving Sales and the Client Experience. He received a BSBA in Finance from Bryant University and an MBA from The University of Connecticut. Kevin has been a Student Mentor and Judge for UCONN's Innovation Quest Program since 2018, and is currently Co-Teaching an Entrepreneurship class for UCONN's eMBA Program. He lives in Wilton, CT with his wife and two young children.
Not able to join live? Watch Vivek Nigam and Kevin Gardiner's recorded presentation below and complete this quiz to earn credit.
Dr. Catriona Wallace, CEO of Ethical AI Advisory, Founder & Director of Flamingo AI
Wednesday, October 7, 2020, 7pm, Youtube
Catriona is the CEO of Ethical AI Advisory (
https://ethicalai.ai/
) and is also the Founder & Director of Flamingo AI (
https://flamingo.ai/
), an Artificial Intelligence software company based in the US and Australia. Catriona is regarded as one of the most influential women in business and entrepreneurship. She is also an Adjunct Professor so can translate really nerdy topics into everyday language. Surprisingly, once a police officer and nightclub owner, Catriona is now one of the world's most cited commentators on AI, Ethics and Women in Leadership. Catriona is a philanthropist, human rights advocate, environmentalist and mother of five. Not able to join live? Watch Dr. Wallace's recorded presentation below.
---
Dr. Ryan Coles, Assistant Professor of Entrepreneurial Management
Friday, October 9, 2020, 3pm - 4pm, Webex
Ryan Coles is an Assistant Professor of Entrepreneurial Management whose research is focused on analyzing entrepreneurship, technology commercialization, and growth strategies spans in the U.S., Latin America, and the Middle East. Ryan's quest to undertand the social foundations of entrepreneurship has lead him to Tahrir Square during the Arab Spring, Latin American communities with a history of drug cartel violence, the Amazon rain-forest, and more. Outside of academia, Ryan has worked with start-ups in the volun-tourism and  fin-tech sectors, and advised V.C. firms on investments in the ed-tech, biotech, and fitness sectors. Dr. Coles' presentation is entitled
Revolution, Refugees, and Risk: International Entrepreneurship during the Arab Spring
.
Not able to join live? Watch Dr. Coles' recorded presentation below.
---
Tunde Tella, Director and Co-owner of Valley Ridge Energy Limited
Friday, November 13, 2020, 3pm - 4pm, Webex
Tunde Tella has a first degree in Mathematics and Statistics from the University of Lagos in Lagos State Nigeria. He worked with Oceanic Bank Plc between 2013 to 2017. Tunde joined International Energy Services Limited (IESL) as the Head of Business Strategy in 2010. Tunde led the expansion efforts of Nigerian Content Development Law to countries like Mozambique, Angola, Equatorial Guinea, Gabon, and Chad. In 2017, Tunde and some partners established Valley Ridge Energy Services Limited, to provide specialty services to the major players in the Upstream Oil and Gas Sector. Tunde's work experience spans the following sectors: Banking, Oil & Gas, Telecommunications, Human resources, Biotechnology and medical, Insurance, and education.
Not able to join live? Watch Tunde Tella's recorded presentation below.
Fabian Duske, CEO of Umeleon GmbH
Friday, September 20, 2019 11:00 a.m.-12:00 p.m., BUSN 106
Fabian Duske is CEO of Umeleon GmbH. Umeleon is commercializing a next generation desktop extruder, the UP1, which empowers FDM printers to economically print perfectly reproducible Pantone colors. The UP1 is an external machine, 15*25 inch big and can be attached to every FDM printer (1.75mm or 2.85mm). Fabian has a B.A. in Economics and currently enrolled in last term in Finance and International Business M.Sc. in Aarhus Denmark. He has working experience in Bosch (Spain) in logistics and Bosch (Sweden) in technical purchasing. Fabian has an international background, and a good understanding of organization, contracting, networking and financial aspects. Umeleon was chosen for the prestigious Stanley-Black & Decker TechStars Accelerator in Hartford for 2019 cohort.
---
Scott Case, President at Upside and Founding CTO at priceline.com
Tuesday, October 1, 2019 7:00 p.m.-8:00 p.m., Student Union Theater
Timothy "Scott" Case is a technologist, entrepreneur and inventor and was founding CTO of priceline.com, the "Name Your Own Price" Internet service. At the Walker Digital Invention Laboratory, he helped build a portfolio of intellectual property, and is a named inventor on dozens of U.S. patents including the underlying portfolio for priceline.com. In November 2015, Scott rejoined Jay Walker to turn the way we buy business travel upside down at Upside. In March 2011, Scott became founding CEO of the Startup America Partnership (TechStars) focused on building strong startup communities throughout the United States. In 2013, he co-founded Main Street Genome (acquired by Dining Alliance) to leverage data to make small businesses everywhere work smarter through data science and software technology tools. In 2006, Scott joined the Malaria No More team (www.MalariaNoMore.org) to inspire individuals and institutions to end deaths caused by malaria. He also serves as the Chairman of Network for Good (www.NetworkForGood.org), a national nonprofit that has distributed more than $1.4 billion to 100,000 nonprofits.
---
Lisa Carson, CEO and Co-founder of Occo
Friday, November 8, 2019 11:00 a.m.-12:00 p.m., BUSN 106
Lisa Carson is the CEO and co-founder of Occo, the perfect portions spice company. After finishing her undergrad at Sewanee, she moved to Jackson Hole, WY. It was there that she realized how frustrating it is to buy a new jar of spice just to try a new recipe. Over the next 6 years she built a career in marketing and product innovation, going on to lead marketing for Gravity Blankets, a high-growth DTC sleep tech brand. In 2018 she left Gravity to launch Occo, which pre-portions fresh, organic spice into recyclable aluminum blister cards and seals them in a zero oxygen environment to keep them fresher longer than traditional jars. Occo was chosen for the prestigious Stanley-Black & Decker TechStars Accelerator in Hartford for 2019 cohort.
---
Parthib Srivathsan, Co-founder & Head of Platform at Companyon Ventures
Parthib Srivathsan is Co-Founder & Head of Platform at Companyon Ventures. Companyon Ventures leads post-seed rounds for enterprise and consumer technology startups and works hard to help them scale to a successful Series-A or acquisition. Parthib has managed large teams at GE Capital, built & sold e-learning/L&D startup (Paradigm Shift) and helped scale a high growth, social-impact business. He has built the Companyon team which has helped over 100 companies launch new products and scale. Parthib has a Masters in Business Administration from Babson College. He is the Managing Director and oversees the team's startup engagements.
---
Colin Keogh of CALT (Computer Aided Life Technology)
Friday, September 28, 2018 1:00-2:30 p.m., OPIM Innovate Lab, BUSN 391
CALT stands for Computer Aided Life Technology. The company develops and designs decentralizing technologies such as modern tooling systems like 3D printers, as well as vertical farming systems, and communication technologies like educational VR (Virtual Reality) apps. We imagine decentralisation to be a major trend in the upcoming decades and as such we focus our efforts on technologies to empower people. Colin is an award-winning highly driven & innovative Engineer, with qualifications & experience in innovative technologies in the Mechanical engineering, R&D, Additive Manufacturing and Innovation sectors. He is working with CALT Dynamics to revolutionise the 3D printing industry. He has background in leading new research in the Energy, Environment, 3D Printing and Innovation fields at University College Dublin, with a focus on technology development, advancing additive manufacturing, 3rd world social Entrepreneurial applications of additive manufacturing and integrating advanced technologies into social, environmental, philanthropic and entrepreneurial activities. He has a degree in Mechanical Engineering and a Master's Degree in Energy Systems Engineering from UCD. He is currently finishing a PhD in engineering in UCD with SFI, SMARTlab and Science Gallery International, focusing in the area of Innovation Methodologies, to improve the engagement and impact in the innovation area. Colin cofounded a social enterprise in 2014, The Rapid Foundation, which aims to disperse 3d printing technology to 3rd world locations, provide training and support to communities in Ireland and overseas, which was highly impactful resulting in him being named as one of Forbes 30 Under 30 for Europe in Science and Healthcare, as one of JCI's Ten Outstanding Young People for 2017, Irish Early Career Awards IT & Tech Professional of the Year 2017 and as a 2017 Nissan Generation Next Ambassador.
---
Nithin Eapen of Arcadia Crypto Ventures and David Noble, UConn Werth Institute
Tuesday, October 2, 2018 5:30-7:30 p.m. School of Business Boardroom, 3rd Floor
Nithin Eapen is a well-known crypto-evangelist and the Chief Investment Officer at Arcadia Crypto Ventures (arcadiacrypto.com). Besides taking care of the family office crypto portfolio, he is an advisory board member to multiple icos, speaker at various blockchain conferences, trader, and investor.He is the creator of the Belpointe Crypto Index (Bloomberg Ticker: CRYPTO) and holds a degree in Engineering from The Wright State University in Ohio as well as a Masters in Financial Mathematics from the University of Chicago. Prior to joining Arcadia, Nithin was the founder and President of Chance River Technology, a boutique Software Services provider firm based in Stamford, CT. Nithin held a series 7, 3 and 63, while at UBS where he worked as a market maker in exotic equity derivatives. Prior to trading, Nithin was a developer and built trading systems at UBS, RBS and Bank of America. Alongside dabbling in digital assets, Nithin enjoys playing poker, is an avid squash player and a movie buff. David Noble is the first Director of the Peter J. Werth Innovation and Entrepreneurship Institute and Assistant Professor in Residence in the UConn School of Business. Prof. Noble teaches courses in Strategic Policy, Entrepreneurship, and Organizational Behavior, enhancing educational outcomes through the use of experiential education and non-academic partnerships. He leads the University of Connecticut's Women xCITE Conference, is a member of the UConn CIBER Advisory Board, and is the founder of a blockchain startup. David has a B.S. in Political Science from Northeastern University, a J.D. from the University of Miami School of Law, an MBA from Elon University, and a Ph.D. in Management from the University of Alabama.
---
Peter Barkman, CoFounder and CEO of Palmu
Monday, November 26, 2018 5:30-7:30 p.m., School of Business Boardroom, 3rd Floor
Peter has 20 years experience in service business development and concept creation and management. During his career he has built several professional services businesses and has worked as a consultant with clients ranging from multinationals (Vodafone, Nokia, Nissan Konecranes, Suunto) to start-ups (Igglo, Habbo hotel). Peter's core area of expertise is creating and developing new businesses 360°. He has managed multinational teams ranging from 3-100 people. Peter has held operative management responsibilities in several companies and internationalization projects and has a wide understanding of challenges in an international context. He currently sits on the board of 3 companies outside of the SOLITA Group and is a part-owner in 4 including Inventure, a Helsinki based VC. In his spare time Peter reads, enjoys his family and coaches girls basketball.
---
Niklas Kiviluoto, CoFounder and CEO of GoodPurpose
Friday, November 30, 2018 1:00-2:00 p.m., School of Business Boardroom, 3rd Floor
Niklas is the Co-founder and CEO of GoodPurpose, a next generation platform transforming the way sustainability is done in companies around the world. Sustainability, or CSR, has been done for decades. Still there are some fundamental issues, like fragmentation, lack of transparency, comparability and exclusivity, which GoodPurpose aims to solve. Niklas graduated with a Masters degree in marketing in 2006, at the age of 21. The first half of his career he's spent in academia, the second in business. He earned a Ph.D. in growth entrepreneurship, studying the growth and profitability of Finnish high-tech startups. At Stanford, while doing post-doc research in the digital transformation in media, he was introduced to design thinking at the dSchool. Since then, he's been a strong advocate and practitioner of design-led methods for developing products, services, and businesses. Obsessed with ensuring the customer/consumer is heard and that a product/service solves both a real and the right problem. His former clients include high-potential tech startups as well as Fortune 500s in Europe and the US.
---