UConn's Accounting Department is one of the top programs in the country. Recognized nationally for innovation in curriculum, we offer a curriculum that emphasizes the leading developments in the field of accounting while utilizing the most current and practical technologies. We were the first accounting program in New England to receive separate national accreditation by AACSB International, the premier accrediting agency for bachelor's, master's and doctoral degree programs in business administration and accounting. Students who major in Accounting are eligible to apply to the 4+1 Master of Science in Accounting program.
The Accounting major is available to students at the Storrs Campus.
Courses offered by the Accounting Department are designed to expose students to a wide range of issues related to analyzing and interpreting financial information. Emphasis is also placed on the use of accounting information both within the organization for managerial decision-making and outside the organization for investment decision-making. The Accounting Department also offers opportunities for experiential learning through both summer and winter internships, which are highly compensated.
Accounting Majors Take:
Intermediate Accounting I & II
Advanced Accounting
Cost Accounting
Federal Income Taxes
Assurance Services
Law and Ethics for Professional Accountants
Professional Certification
Students majoring in accounting may choose a curriculum that prepares them for professional examinations which are part of the certification procedures that lead to designation as a Certified Public Accountant (CPA) or Certified Management Accountant (CMA). 
Meet the Accounting faculty
The 150-Credit Requirement for Accounting Majors
The 150 Credit Requirement for Accounting Majors Transcript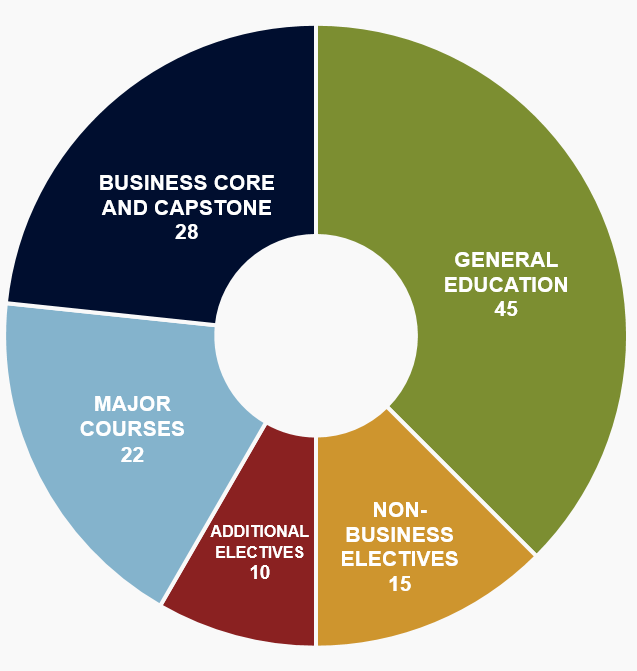 120-Credit Breakdown
If you're interested in:
Learning to prepare a company's financial statements

Participating in the marketing of important financial decisions for a company

Cost analysis and the analysis of new contracts

Analyzing the structure of an organization to better control costs and expenses
and you wish to develop critical thinking, communication skills, and adaptability.

Learn more by contacting a TME student mentor.
Nikita Patel (Accounting, '19 and Master of Science in Accounting, '20)
"My experience at EY opened a lot of doors for me and my engagement team was very inspirational and supportive. I am so grateful for the hands-on experience...Accounting has so many subjects within the field itself, and the MSA program has provided me with the opportunity to study all of them, thereby expanding my knowledge of the industry."

Learn more about the UConn MSA program.