Why Every Business Student Should Study Abroad
The graduates of the UConn School of Business are entering a global workplace. There are a variety of opportunities for students to study abroad while completing undergraduate degrees to better prepare them for a career in a globalized business industry. In most cases, students are able to take a semester abroad without losing any time towards graduation. Discussions start early on between a student and their Academic Advisor to plan for an extraordinary experience abroad.
Plan Confidently to Integrate Study Abroad
Step 1. Define Your Goals
Knowing how you want to grow your global awareness will impact where you study abroad. Please speak with your advisor and an EGL advisor to identify viable options.
Step 2. Create a Course Plan
Step 3. Find Your Experience
Choosing and committing to an abroad program is your final step. EGL advisors  can help you match the goals you developed in step 1 and the course needs you identified in step 2.  You can use the EGL major maps to further identified and start your application.
Don't Forget: Apply for Scholarships
Meet the Business EGL Advisor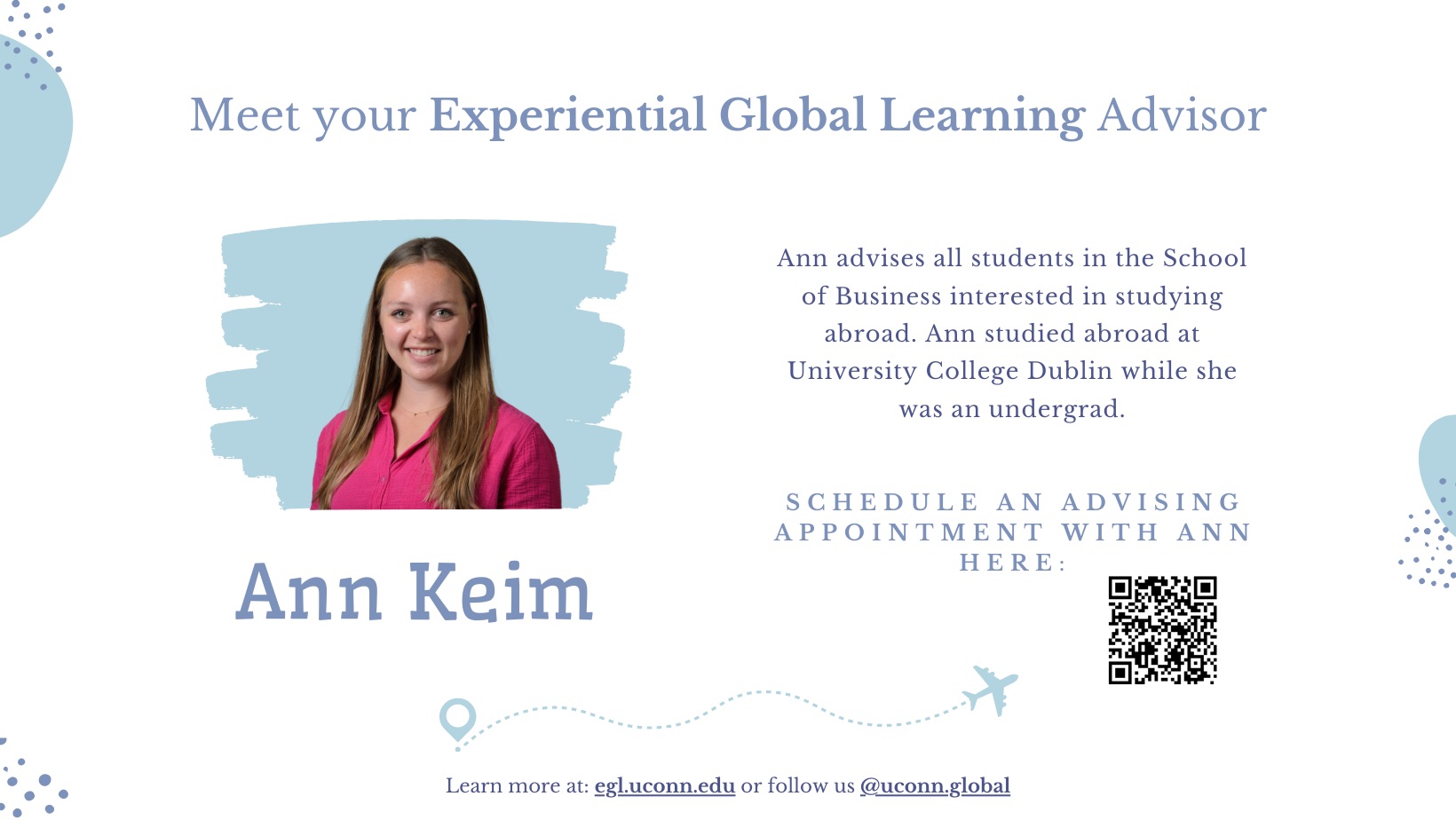 Grace's Experience in London
Want to build global awareness before you leave campus?
If you are not sure where to start the Global Business Programs runs many virtual and in-person experiences that you can use to elevate your cultural competency.