Digital Marketing & Analytics
The Digital Marketing & Analytics (DM&A) major equips students with the knowledge and skills to develop and implement digital marketing strategies. The major consists of a core business base and a set of courses that treat digital marketing as an integrated part of a firm's overall strategy. The major provides students with sufficient depth in both the analytics and strategic aspects of digital marketing to successfully use these tools to meet marketing and firm objectives. The DM&A curriculum is designed to provide School of Business students with a solid grounding in marketing principles, digital marketing strategy, and digital marketing analytics.
The Digital Marketing & Analytics major is available to students at the Hartford and Stamford Campuses.
Highlights of the Digital Marketing and Analytics major include:
A comprehensive and integrative approach to digital marketing and analytics that includes digital products and services, dynamic pricing, and online distribution, as well as social media and digital communication. You will learn to think strategically about digital marketing and analytics.
Research-based insights that support your learning;
An emphasis on helping you develop the critical thinking, communication, and data-driven analytical approaches that leading businesses want.
You will take classes like:
UConn's Marketing faculty are known internationally for their expertise in digital marketing and analytics. 
Get involved in Student Organizations like: UConn Stamford Marketing Club, Hartford Business Society, and Marketing Society
Study abroad

and take courses toward your major in places like China, Australia, the UK, and more!
Participate in a Case Competition
What types of experiential learning are DM&A majors engaging with?
In a 2019 survey of Digital Marketing & Analytics students, when asked what opportunities had the strongest impact on their development of professional skills: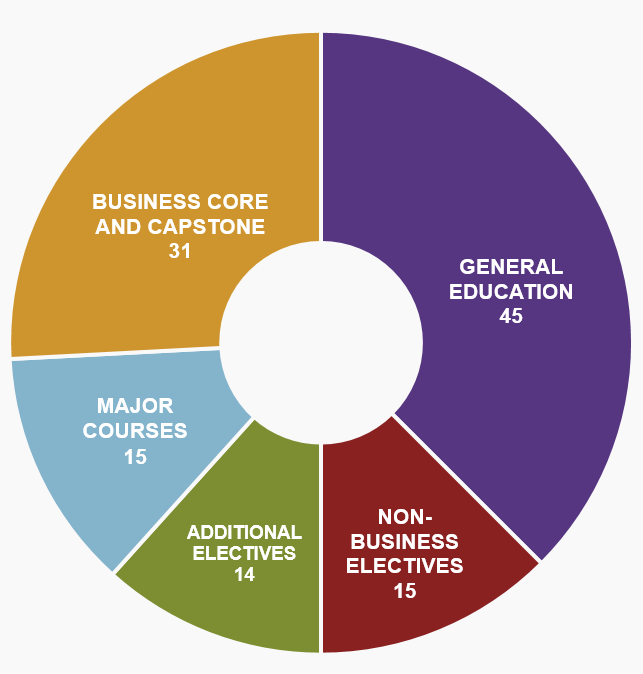 120-Credit Breakdown
If you're interested in:
Social media and digital communication

Learning how to capture strategic insights from data

Branding, customer management, and professional sales
and you wish to develop critical thinking, communication skills, and data-driven analytical approaches that leading business want.

Learn more by contacting a TME student mentor.
Apply to Digital Marketing & Analytics
Katharine Colucci (Digital Marketing & Analytics, Stamford Campus '20)
"I have always had a passion for helping others, shopping, and technology so it only makes sense that I would want to major in Digital Marketing and Data Analytics. I like focusing on understanding what products and services people need and want, working to create solutions using technology to help connect buyers and businesses, and using digital marketing techniques to grow a company's sales and customer base. I love that the field is constantly changing, growing, and is the future of marketing!"