Upcoming Events
Sunday, September 24th, 2017
12:00 AM - 11:59 PM
Storrs CampusWilbur Cross
Undergraduate Examinations for Course Credit by Examination Tuesday, September 20, through Monday, September 26.

For more information, visit http://registrar.uconn.edu
Monday, September 25th, 2017
12:00 AM - 11:59 PM
Storrs CampusWilbur Cross
Undergraduate Examinations for Course Credit by Examination Tuesday, September 20, through Monday, September 26.

For more information, visit http://registrar.uconn.edu
Monday, September 25th, 2017
11:00 AM - 12:00 PM
Stamford CampusStudent Activities
Join Campus Director, Terrence Cheng, for his first coffee hour this semester!

Monday, September 25, 2017
11:00pm-12:00pm
Room 202-C (New Student Activities location)

Feel free to come with questions, concerns, ideas, or if you're just interested in hearing what's happening at our campus and around UConn.

It's a great way to be informed on what's going on in the UConn community!

Coffee and pastries will be served.
Monday, September 25th, 2017
02:00 PM - 03:00 PM
Stamford CampusDWTN 129
This workshop is for F-1 visa holders only!

Do you want to do an internship off-campus? Does your academic program have a required internship or practicum? Does your GA-ship require you to work off-campus? If so, then you need to attend the Pre-Completion Practical Training workshop!

You must have proper work authorization before you can start any off-campus internship or practicum (even if they are paid through UConn!). This workshop will discuss the difference between CPT and Pre-Completion OPT and the application procedures.

Sign-up is required. Please register online at http://www.icworkshops.uconn.edu Contact lulu.dong@uconn.edu with any questions you may have.
Monday, September 25th, 2017
05:30 PM - 07:00 PM
OtherRutgers University
Learn about doctoral programs in business. A faculty forum followed by discussion with leading research universities. Sponsored by DocNet (AACSB Affinity Group).
Information/Registration: http://www.business.rutgers.edu/events/2017/09/25/docnet-recruiting-forum
Important Things to Know Now
School of Business Cornerstones
Click the icons below to learn more about each cornerstone.
Your advisor helps you navigate your journey at UConn.  Academic advising for business students happens in a number of different ways and advising methods for students change over time.
First Year Students

Fall semester (required) and spring semester (required) - Students attend an individual one on one appointment with their academic advisor.

Second Year Students

Fall Semester (required) - Students attend an individual one on one appointment with their academic advisor
Spring Semester (optional but highly encouraged) - Students attend major specific Fourth Term Forum workshops

Third and Fourth Year Students

Advised by a faculty advisor in their major department
No required advising appointments but students are encouraged to contact their faculty advisor to begin building a relationship

First Year Transfer Students

First Semester (required) - Students attend an individual one on one appointment with their academic advisor
No required advising appointments but students are encouraged to contact their faculty advisor to begin building a relationship

All students are welcome to open advising hours and our Special Topics Workshops for additional advising
Advisors in the School of Business schedule appointment in a variety of ways:
For required advising appointments, check your UConn email for a message from your advisor with instructions on how to sign up.
For appointments outside of required advising generally emailing your advisor is the best way to set up an appointment.  If it is during peak registration times, know that your advisor may not have availability outside your required advising appointment and walk-in hours.
Always remember, open advising hours are often the easiest and quickest way to see an advisor and work well for quick questions!
Registration for Spring 2018 starts October 23, 2017:
Check your specific enrollment appointment ("pick time") in StudentAdmin - this is determined by how many credits you have completed.
Check if you have any holds on your account and resolve them before your enrollment date.
You may or may not need to complete required advising through the School of Business before you can register for courses.  Always be checking your UConn email (see information on advising of student in the School of Business).
Run your Advisement Report to see what required classes you have remaining and add them to your shopping cart.
Check out our Registration FAQs if you have questions.
The Source for Active Learning
The Source for Active Learning (Writing Center and Q Course Center) is located in the Learning Commons area, on the first floor of the Jeremy Richard Library. The Source offers free tutoring in Writing, Biology, English as a Second Language (ESL), Q courses, and Finance.
Writing Center
The Writing Center offers students the opportunity to work with trained tutors on a variety of writing projects, from course papers to resumes and business letters. Students are encouraged to bring in work at any stage of the writing process. Tutors provide strategies for brainstorming, project development, and revision.
Q Tutoring
Math not always your best subject?  Struggling with a critical MATH or STAT class? Q Tutoring at the Stamford Campus includes free tutoring in the following areas: Biology, Chemistry, Math, Physics, and Statistics. 
Counseling Center
Counseling can help students address areas of concern that could interfere with academic success or social development in college such as:
Academic Stress
Decision making
Feelings of loneliness, anxiety, depression
Family/Friends/Relationships
Stress Management
Disability Services
We welcome all students studying at the Stamford Campus to visit our office to discuss how we might help them towards academic success and campus participation.
Students interested in receiving services should come to Student Services (room 201) to complete the Student Information Form. 
Office of Student Services
If you have a question, a concern or a problem to solve, and you are not sure where to begin, the Office of Student Services is a great place to start.
Student Services can assist you with a wide range of services; from changing your major, to campus change appeals, late drops and much more. 
LAUNCH!
LAUNCH prepares any student for the world of business by providing a framework for you to design a purposeful and individualized student experience through engaging in activities in the Four Cornerstone Areas.
Achieving Academic Excellence
Engaging in Experiential Learning
Understanding a Diverse World
Developing Professionalism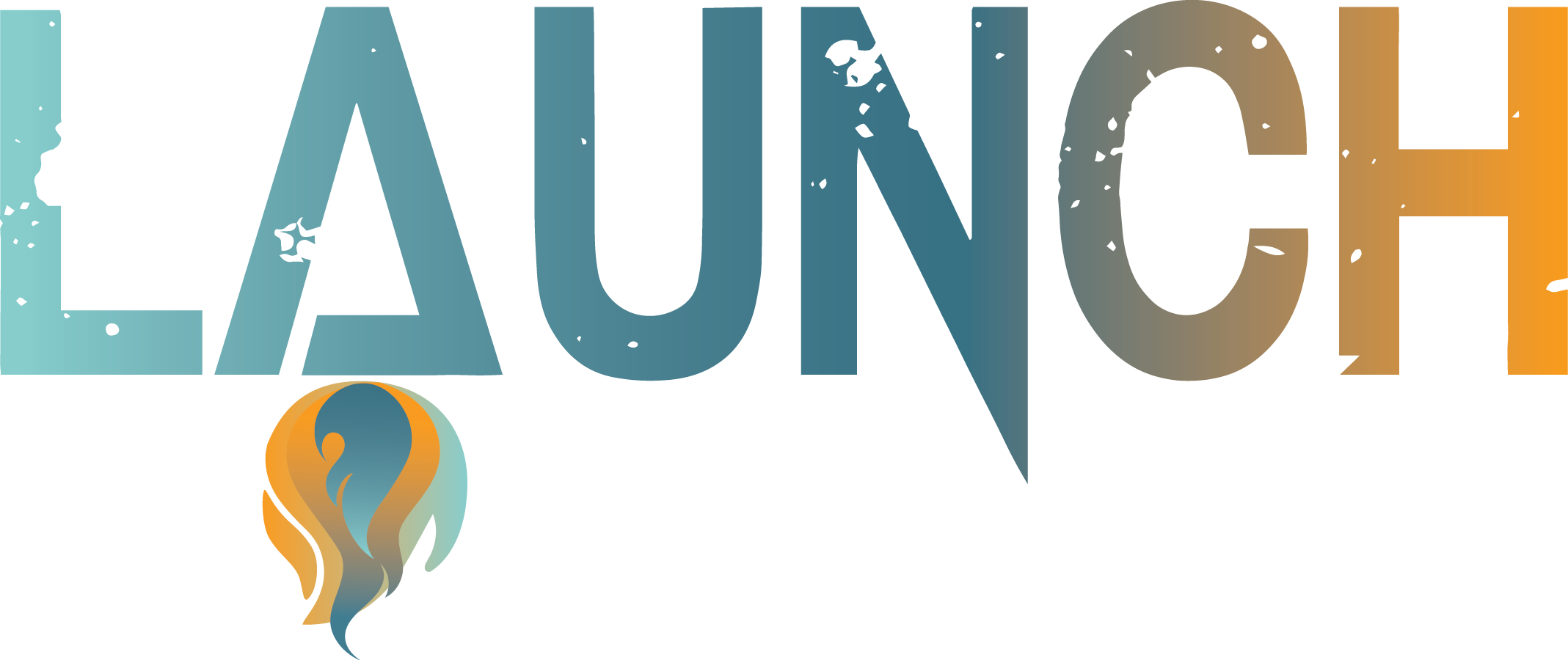 Upcoming Stamford LAUNCH! Events
Where
When
What
130
9/12/17, 12:30pm
Human Resource Management Club Meeting

Subsequent meetings TBD

2.29
9/13/17, 11am-12pm
Crucial Elements for an Effective Job Search
Concourse
9/14/17, 11:30am-1:30pm
Employer on Campus: Northwestern Mutual
Art Gallery
9/27/17, 6-9pm
Managing Talent in Today's Economy: Current Issues and Trends in Workforce Engagement

Panel Discussion in Collaboration with Indeed

2.29
10/4/17, 11am-12pm
LinkedIn: Making Your Profile Work For You
Gen Re Auditorium
11/2/17, 4-6pm
UConn Stamford Fall Career Fair
2.29
11/8/17, 11am-1pm
Acing the Interview
Getting Involved
There are many ways business students can get involved on and off-campus. The Office of Student Activities at UConn Stamford enriches the intellectual, ethical and social development of our students by engaging them in community involvement and leadership opportunities. 
Expanding Your Horizons
Students successful in the many fields of business will need to develop skills and abilities to work with other individuals and in a variety of work spaces and environments.  Developing an understanding of this diversity around us is key to a student's success.  There are many ways to do this on and off campus and your advisor can help guide you to opportunities that fit your goals.  Here are somethings you can do now to begin broadening your understanding:
Upcoming Events
Education Abroad Fair

Friday, September 15 11am-2pm
Fairfield Way, Storrs Campus
Resources for Professional Development
As emerging leaders in the world of business it's important for business students to develop their professional skills and abilities early.  There are a number of resources in the School of Business and at UConn that students can utilize to kick start their professional careers.  If you're wondering where to start here are a few items you can do now:
Take BUSN 3005 Career Development in Business, a roadmap for the college to career experience
Visit the Stamford Career Center
Create a resume and have it reviewed by the Career Development Office
Create a LinkedIn profile and begin making connections
Start exploring Husky Career Prep and Husky Career Link
Check out CCD On Demand
Read the Wall Street Journal (free access to business students)
Upcoming Career Events
University Career Fair

Tuesday, September 19 & Wednesday, September 20, 11am-3pm, Student Union Ballroom, Storrs
STEM: Tuesday, September 26 & Wednesday, September 27, 11am-3pm, Student Union Ballroom, Storrs

Explore a Career in Business Academia

Wednesday, September 27, 2017, 5:30pm-7:30pm, Gen Re Auditorium

School of Business Career Expo

Friday, October 6, 11am-3pm,  Student Union Ballroom, Storrs

Diversity Career Connection
UConn Stamford Career Fair

Thursday, November 2, 2017 4pm-6pm, Gen Re Auditorium