Marketing at UConn is distinguished by the integration of experiential learning and the latest insights from academic research. You develop conceptual, analytical, leadership, communication, and creative skills through case discussions and memos, writing marketing plans, in-class exercises, and company projects. You learn the academic evidence for "what works" in marketing from leading scholars in the field.
UConn students have a number of opportunities to develop specialized skills in marketing, to do an internship to practice what they learn, and to participate in academic research. Marketing majors can earn a concentration in Digital Marketing & Analytics or Professional Sales Leadership.
The Marketing major is available to students at the Storrs Campus.
You will take classes like:
Marketing students may earn concentrations in:
Professional Sales Leadership: learn how to prioritize sales opportunities, plan account strategies, and collaborate as part of a sales team to deliver superior customer value. Student-centered learning includes role-play selling exercises, case studies, field assignments, internships, and sales competitions. Develop critical thinking, communication, and data-driven analytical approaches that leading businesses want.
Digital Marketing & Analytics: learn through a comprehensive and integrative approach that includes digital products and services, dynamic pricing, and online distribution, as well as social media and digital communication. You will learn to think strategically about digital marketing and analytics, and utilize research-based insights to support your learning.
UConn's Marketing faculty
are known internationally for their research expertise in digital marketing and analytics, consumer search and decision making, branding, marketing strategy, and cross-cultural consumer behavior.
Internet and Direct Marketing/Retail Industry Snapshot Big Tech/Social Media Industry Snapshot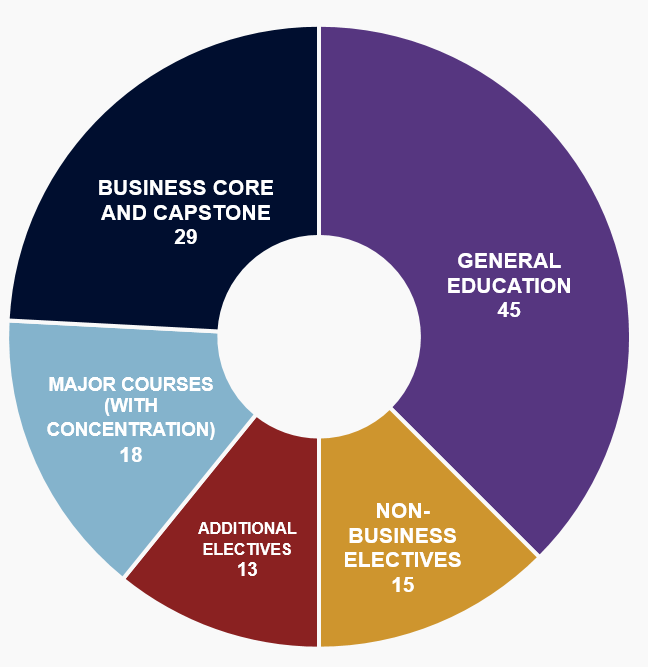 120-Credit Breakdown
If you're interested in:
Customer management

Distribution channels

Products, brands, and pricing

Communications and public relations
and you wish to develop critical thinking, creativity, and data-driven analytical approaches that leading business want.

Learn more by contacting a TME student mentor.
Anne Trager (Marketing '20)
"Once I arrived at UConn, I began to take marketing courses and realized there was an entire side of my creative potential that I was not tapping into. I decided to pursue a Graphic Design minor, which has aided me in adopting a literacy different than most marketing students. I view strategy from an artistic angle, which I then pair with analytical skills derived from my business classes.

I'm currently working as a merchandising intern at Banana Republic HQ, and can with certain say that my involvement with the Marketing department at UConn has fully equipped me for this role; boosting my affinity for conceptual planning and honing my technical skills. I love you, School of Business!"