School of Business Orientation Pre-Advising Form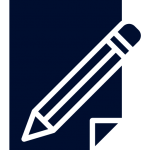 All incoming undergraduate students admitted to a School of Business major (full list here) at the Avery Point, Hartford, Stamford, Storrs, or Waterbury campuses are required to complete this form.  We ask that students take some time to thoughtfully complete the form below. This form can be expected to take about 30 minutes, and it is recommended students only begin when prepared, as the form cannot be saved and returned to at another time. Once submitted, information will be routed to a School of Business Academic Advisor who will review and then enroll the student in an appropriate schedule for their first term (*with the exception of Avery Point students, Honors students, and SSS students, who will meet with an advisor on their campus or with their special program).  Students will receive a personalized email and instructions to access individualized documents shared securely through Nexus (link here) on the students designated registration/advising day.
This form must be completed and submitted at least 5 days prior to your designated registration/advising day. If you do not complete the online pre-advising form before this date, it may cause a delay in your registration and you may need to reschedule to the final session immediately prior to the start of the term. Any questions or concerns about completing the information in this form can be directed to undergrad.business@uconn.edu.
*Note: School of Business students who have been admitted to the Honors program or the SSS program still must submit this form and will hear from a School of Business Academic Advisor via email, but meet with staff from their Honors or SSS program on their registration day. School of Business students admitted to the Avery Point campus will work with their Advisor from the Avery Point campus, who will have access to the individualized School of Business documents prepared for each student once the pre-advising form is submitted.