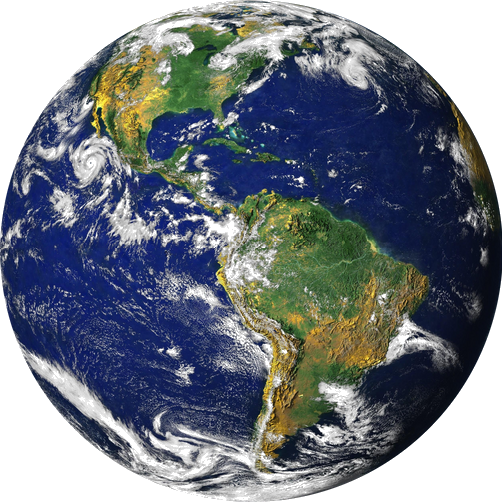 Global Marketplace Chats is a new initiative of Global Business Programs.
Come meet experienced professionals who will not only share their business and leadership experience with you, but also address the very real issue of intercultural competency so critical to success in the workplace. It doesn't matter where you work anymore - whether domestically or internationally - the workplace is full of people from different backgrounds and cultures that can bring their unique viewpoints to the success of an organization. If only they can understand each other.
Join us for the events below towards a deeper understanding of what it truly takes to be successful in the global marketplace.
March 24, 2021, 5pm EST: Patricia Mota and Niraj Kataria from HACE
March 29, 2021, 6pm EST: Claudia Epure from Redken
March 30, 2021, 7:30pm EST: Professional Grad Panel: Cultural Competency in the Workplace
Coming this fall: John Wilson from UConn School of Business Graduate Programs
Meet the Speakers

Patricia Mota, President & CEO
Patricia serves as the President & CEO for the HACE, leading strategy, fundraising & development, professional and student leadership programs, and expanding organizational reach on a national scale. Patricia strives to engage experienced professionals to create a multi-generational network to support Latinos' career growth around the country. Upon taking up this leadership role, Patricia increased the operating budget by 40% in less than two years of the new role, and nearly 70% in less than 3 years.
Niraj Kataria, Chief Strategy Officer
Niraj Kataria has over 30 years of experience working in Finance and with startups in all facets. He spent the first 15 years of his career in finance positions at various companies, including Dun & Bradstreet, United Technologies, Gartner Group, and Moldflow. At Moldflow, he was the Controller as the company prepared for an IPO from Australia to be listed on NASDAQ. Later, he moved to New Orleans to set up MDiversity.com, a successful publishing dotcom and the first diversity job board in the US.
Claudia Epure, Redken (L'Oreal USA)
Monday, March 29, 2021, 6pm EST

No pre-registration necessary
Zoom Link
Meeting ID: 884 0362 2448
Passcode: s8pbkv
Meet the Speaker

Claudia Epure, Director of Business Development
Claudia Epure is currently working for L'Oreal USA's  largest professional haircare brand, Redken, as a Director of Business Development. She's a marketing and sales professional with over 15 years of experience with various consumer products companies. She has been with L'Oreal for the last 10 years and has held various management roles in marketing and account management. Her passion is establishing valuable connections via the brands she builds and the customer relationships she develops. Claudia was born and raised in Romania and currently lives in Norwalk, Connecticut with her husband and two young children.
Professional Grad Panel: Cultural Competency in the Workplace
Tuesday, March 30, 2021, 7:30pm EST
Join by phone: +1-415-655-0002 US Toll
Meet the Speakers
Nicholas Brown
Nick is a full-time MBA student. His professional background is in supply chain audit across multiple ERP systems and geographic locations. He has an extensive business background working in India and established In3corp's subsidiary in Lucknow (Uttar Pradesh). He is also an active member of his town government and serves as a member of the Board of Finance. He is also a big fan of UConn basketball.
Matteo Marchetti
Matteo is a part-time MBA student, specializing in Business Analytics. He has extensive experience in the IT industry. He has worked in Italy, Germany, England, and he is currently working in the USA. One of the cross-cultural topics that most interest him is related to work-life balance and cultural differences in building relationships with colleagues inside and outside the workplace.
Claudia Rodriguez
Claudia is a Structural Finance Associate Analyst at Moody's Investors Service. She holds a B.A. in Economics and a M.S. in Quantitative Economics from UConn and gained experience working in international settings during her internship at the Inter-American Development Bank in Washington, D.C. during the summer of 2019. She is interested in the cultural challenges that diverse minority groups experience in the workplace.
Sebastian Donoso
Sebastian is a Structural Engineer at The Boeing Company. He holds a B.S. in Mechanical Engineering and has supported various aircraft programs from the H47 Chinook Helicopter to the VC-25B Presidential Aircraft Replacement. He is interested in applying knowledge from diverse backgrounds in order to solve challenging technical problems.
Meet the Speaker

John Wilson, UConn Faculty
and Data Scientist
John is an in-residence faculty member in the UConn School of Business Graduate Program and a past Director of UConn's Center for the Advancement of Business Analytics.  
 As a faculty member at UConn , he teaches a variety of courses in the UConn MSBAPM and MBA programs including Predictive Modeling, Visual Analytics, Cost and Risk Management and Management Information Systems, as well as the Global Technology Management International Travel course. 
In 2017, 2018, and 2019 John was recognized as "Most outstanding OPIM faculty member in UConn 's MBA program.  In 2019, John received the prestigious UConn School of Business Excellence in Graduate Teaching Award and in 2020, the AAUP - Early Career Teaching Award.  He was also a 2020 CETL nominee for Excellence in Teaching.  In January of 2020, he was named Academic Director and tasked to lead the formation and implementation of a new MS program in Financial Technology (Fintech).  He is also a member of the UConn School of Business Hall of Fame.
 In addition to his UConn duties, he continues to work as a data scientist for LIMRA and is a frequent presenter at conferences worldwide.