Experiential Certificates
The School of Business offers a variety of Experiential Certificates throughout the academic year.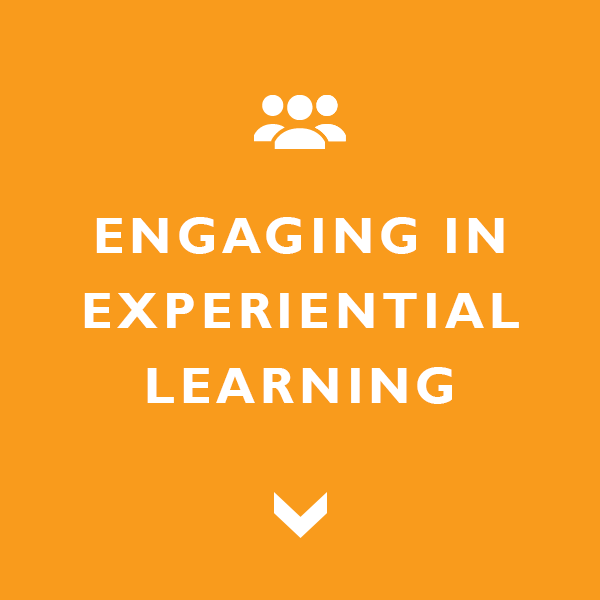 Diversity in Business Lecture Series
The Diversity in Business Lectures are offered during the fall and spring semesters and consist of a series of presentations by School of Business Alumni or industry professionals. The purpose of the lecture series is to provide students with an opportunity to learn about diversity, leadership, creativity, product innovation, entrepreneurial thinking, persuasive communication, and the art of "putting it all together" from industry executives or UConn Alumni.
Students who attend 3 of the 4 lectures will be awarded a certificate in Diversity Leadership in April.
Export Professional Development Program
The Export Professional Development program offered in partnership with the CT District Export Council, allows students access to another business skill for those interested in exporting, working in SMEs, and Entrepreneurs working on business plans. In a global economy, knowledge of exporting logistics and compliance is crucial for businesses of all sizes, as 95% of all consumers live outside the U.S. Get a glimpse of what is involved in the world of exporting. These export focused programs are also being offered to MBA and Family Business students.
The Global Entrepreneurship Speaker Series
The Global Entrepreneurship Speaker Series (GESS) is offered only during the fall semesters. These seminars afford students the opportunity to earn a Professional Development Certificate from the School of Business while learning from international entrepreneurial leaders. This certificate is available to all graduate and undergraduate UConn students. Students may earn a certificate every fall semester. It is achieved by attending at least 3 out of 4+ GESS lectures offered during the same fall semester. Attendance/ID swipe will occur at each event. Please pre-register on NEXUS for each event you would like to attend.
Sponsored by:
Werth Center for Innovation and Entrepreneurship
Office of Undergraduate Advising
Opim Innovate Lab
International Business Association
Business Sustainability Professional Development Program
New program for spring 2022! The UConn School of Business is excited to host the Global Business Leadership in Sustainability Summit (GBLSS). This half-day event will gather professionals, faculty, and students to discuss key sustainability topics for businesses. In addition we will highlight existing sustainability initiatives ongoing across the University of Connecticut. The summit aims to create a space to build productive relationships with sustainable business partners while continuing to educate and prepare our students.
Want to Learn More About the Experience?