The Peer Advisors from the Office of Undergraduate Advising are hosting a series of Special Topics presentations. See the description for each and schedule for the Fall 2015 semester below.
---
Studying Abroad as a Business Student
Want to enrich your college experience by studying abroad? Find out when would be the opportune time, where you can go, what classes you can take, and all the logistics about studying abroad in this workshop!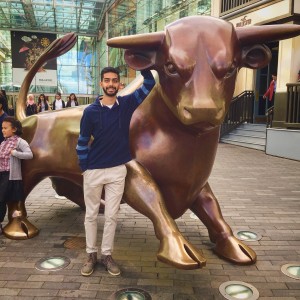 Tuesday, October 27, 7pm in BUSN 203
Wednesday, November 4, 7pm in BUSN 203
Tuesday, November 17, 8pm in BUSN 203
---
Majors, Minors, and Other Programs
Learn more about your major or discover what might be the right major for you by coming to this workshop. Discover alternate ways to immerse yourself in the UConn business world through the different minors and certificates offered.
Tuesday, November 3, 6pm in BUSN 203
Wednesday, November 11, 8pm in BUSN 203
Monday, November 30, 6pm in BUSN 204
---
Getting Involved
Learn how to make the most of your UConn career by getting involved! There are over 500 student organizations, 29 of which are in the Business School. Consider joining an organization to make you the best candidate for the job!


Thursday, October 29, 7pm in BUSN 203
Wednesday, November 11, 7pm in BUSN 203
Wednesday, November 18, 7pm in BUSN 203